Wishing you … a rainbow … of wishes that come true !
2019 announces itself as happy and cheerful with Pantone proclaiming "Living Coral" as the color of the year.
It is one of the four core colors going:
from "Living Coral", a golden peachy pink
"Turmeric", a vibrant yellow orange
"Fiesta", an orange red
to "Jester Red", a deep burgundy red, which also suit a more classic style.
So do not only think not of … coral ... but also of Sunstone, peachy moonstone, peachy red Aventurine, Carnelian, white lace red jasper, red petrified wood, red imperial jasper and so on. All orange-red tones will mix well with coppery and golden metals to create that joyful fashion statement.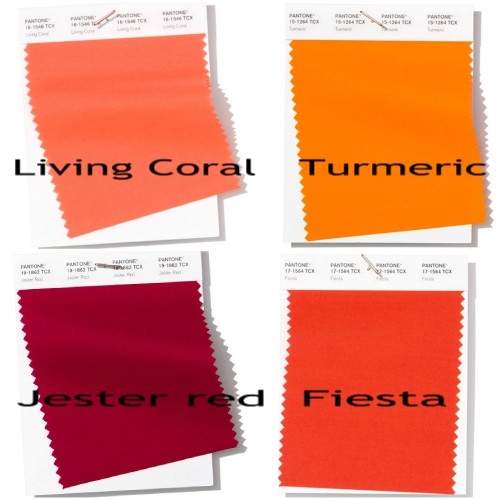 The rest of the palette consists of:
two extra pink tones: a cotton candy pink "Sweet Lilac" and a vibrant Mexican pink called "Pink Peacock"
two warm yellows and one brown tone: a canary yellow "Aspen Gold", a primary yellow "Mango Mojito" and a caramel color "Toffee"
two yellow-green tones: "Pepper Stem", being a moss green and "Terrarium Moss", the deeper toned-down hue
and one blue tone: "Princess Blue", a bright royal blue or azure.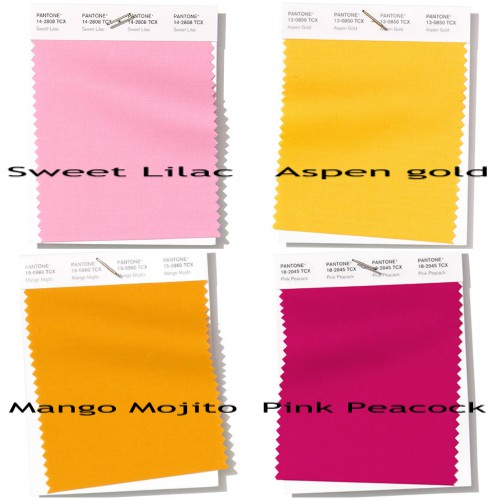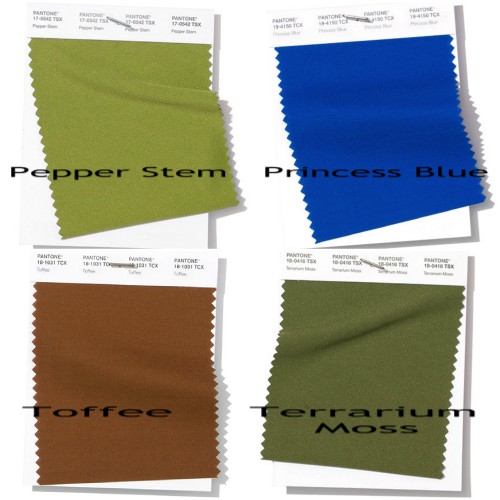 For a classic look Pantone suggests mixing them with:
"Eclipse", a deep midnight blue
"Soybean", a medium beige
"Sweet Corn", a subtle creamy white
or "Brown Granite", a saturated coffee brown.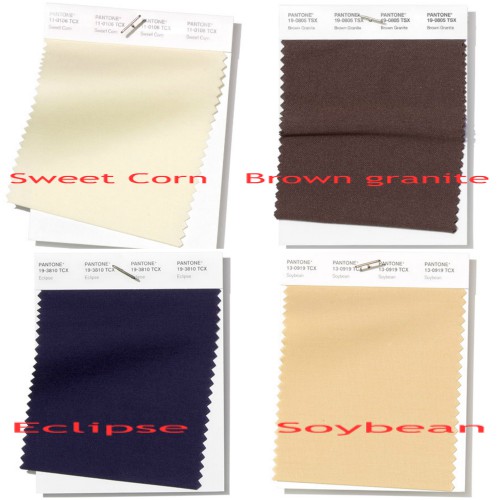 Whether you choose for a bold or a subtle creation … may your year be cheerful with https://dunebeads.com/en/shop ... enjoy !