Nothing sleek about this design, this highly decorated bracelet invites you to party in the moonlight from dusk to dawn. Weave an endless feast between shimmer and glitter, between mini Silky beads and seed beads in this bracelet to enjoy the "Moonlight at Dawn".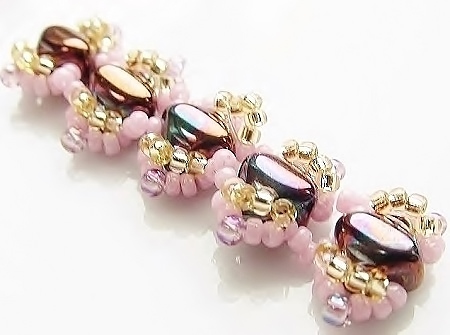 Challenge:
Consistently working in a circle around the Silky bead and between two Silky beads while controlling the thread of each pass.
Supplies for the "Moonlight at Dawn" bracelet:
5x5 mm mini Silky beads
15/0 Japanese seed beads
11/0 Czech seed beads
toggle clasp
0,14 mm polyethylene thread (fishing line), size 10 John James needle, scissors and beading mat.
Weaving instructions for the "Moonlight at Dawn" bracelet:
check the holes of the pressed beads in order to work unhindered
cut off a good length of thread so you can make the bracelet in one go
note: the raised middle section of the Silky bead is horizontal and always on the decorated side; your needle works vertically and always through both holes at the same time - keep this in mind when adding more beads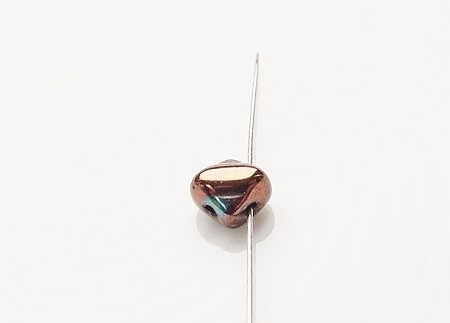 pass your needle through both holes on the right side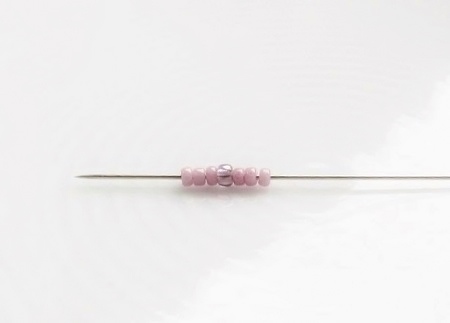 work on the left side, which will be one of the ends of the bracelet: pick up 3x 15/0 seed bead, 1x 11/0 seed bead, 3x 15/0 seed bead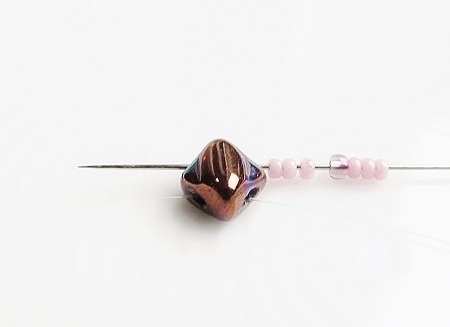 pass the needle through the two holes of the Silky
make sure to leave a tail thread of about 15 to 20 cm permitting you to add the toggle clasp later on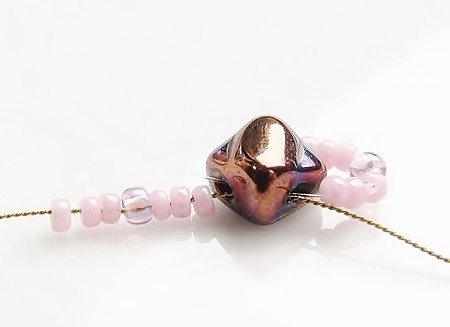 on the right side again: pick up 3x 15/0 seed bead, 1x 11/0 seed bead and 3x 15/0 seed bead, pass the needle through both holes of the Silky
note: you have worked in a cercle
tip: wind the tail thread around your fingers so you can control the thread tension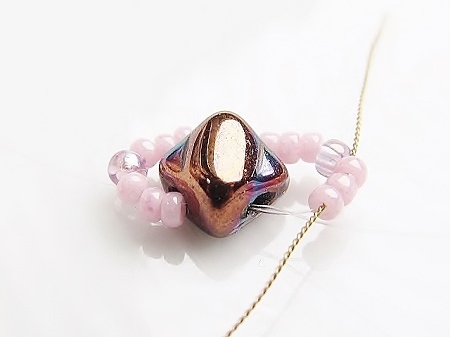 make a second round by going back through all the 15/0 seed beads – skipping the 11/0 – and through both holes of the Silky – repeat on the other side
tighten the thread in order to get the peak of your triangular form in place
you end on the same side of the tail thread, but in the top hole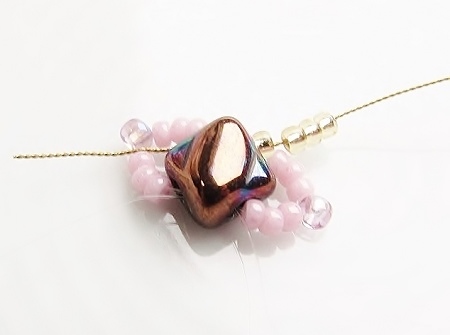 to complete the triangular decoration: pick up 4x 15/0 seed bead, pass over to the other side of the Silky bead and go with your needle through both holes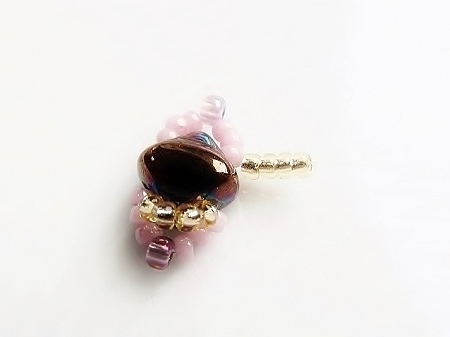 repeat: pick up 4x 15/0 seed bead
SEE - part 2